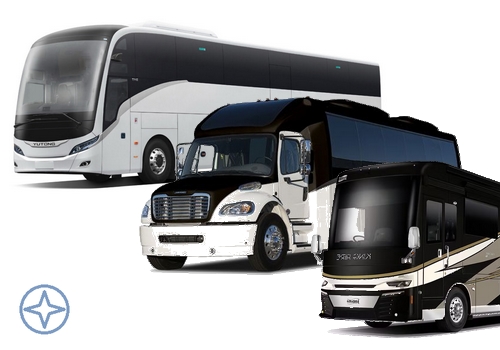 Luxury Coach Bus rental in UAE
Looking for the best luxury coach bus rental in UAE, Dubai, and Sharjah? Our Best verified transportation companies provide a minibuses and 50 seater luxury buses are ideal for staff transportation, employee transfers, city tour Dubai, and more, accommodating 35, 40, or 50 passengers. Whether you need city tours, group transportation, hotel or airport transfers, shuttle services, or event transportation, our top-notch service covers Dubai, Sharjah, Ajman, and Abu Dhabi. Our List Count on leading transportation companies in UAE for your bus rental needs in Dubai. Contact today for a comfortable and convenient journey!
What Is Luxury Coach bus:
luxury coach bus for rent in Dubai, Sharjah, and abu Dhabi UAE, is a high-end and comfortable mode of long-distance transportation designed for passenger comfort and convenience. These buses are typically equipped with various amenities and features to enhance the travel experience. Some common features of luxury coach buses include plush, spacious seating, ample legroom, air conditioning, onboard restrooms, entertainment systems, Wi-Fi, and often a dedicated service attendant. They are often used for group travel, such as tours, corporate events, or private charters, where passengers seek a more upscale and enjoyable journey compared to standard bus transportation and Verified passengers and bus rental companies in UAE. Luxury coach buses are known for their comfort, style, and the ability to provide a superior travel experience for passengers. Seats Capacity: 35, 44, 50, 53 seats luxury coach provide by Transportation companies in UAE.
Luxury Coach Bus rental in UAE provide by verified UAE Local Business list